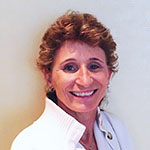 Director, VR Projects & Services
Areas of Expertise
Kelly is well known to the Northwest Vocational Rehabilitation community through more than 30 years of experience in VR as a counselor, administrator, and educator on topics such as Self-Determination and Motivational Interviewing. Her passion for vocational rehabilitation has led her to positions at state agencies in Oregon and Washington, as well as a national role working with a variety of governmental and non-profit agencies as the Assistant Director of the Institute for Individual and Organizational Change (IFIOC).
Relevant Experience and Education
Kelly earned her MEd in Rehabilitation Counseling from Western Oregon University. Her broad professional experience, including participation in bodies such as Workforce Boards and Tribal Advisory Committees, makes her a great fit for our work with VR agencies and their partners in Region X and across the country. Her first assignment is helping design and implement the curriculum for the Washington DVR Institute; over the next several months she will be stepping into many of the responsibilities now held by Kathe Matrone and we have no doubt she will also be creating many new exciting connections and opportunities in support of our VR colleagues.