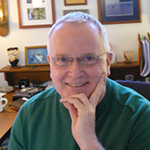 Director of Leadership Institute
Areas of Expertise
Paul specializes in facilitation and strategic consulting. He frequently uses these skills as a part-time member of the Northwest ADA Center staff. Paul provides assistance, guidance, and education to policy makers and those working to impact policy decisions with strategy consultation and facilitation on initiatives in the areas of services and opportunities for people with disabilities.
Relevant Experience and Education
Paul is the former Special Assistant to the Governor of Washington on Substance Abuse Issues and the former Director of the Washington Department of Services for the Blind. He also served as President of the Council of State Administrators of Vocational Rehabilitation.
Paul has provided leadership training to over 400 rehabilitation leaders and others in the Northwest and Mountain states. He earned a B.A. Magna Cum Laude from the University of Notre Dame in Government.