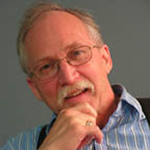 Areas of Expertise
John works for both the Northwest ADA Center and JDVRTAC projects at CCER. He coordinates training and in-service experiences for both state vocational rehabilitation counselors and employees of community rehabilitation providers. He specializes in planning and coordinating national and regional conferences on disability and work issues and arranges and facilitates webinars and teleconferences throughout the year on a variety of subjects. With the Northwest ADA Center, John has spent a significant amount of time recently organizing and facilitating webinar series, including putting together the archives available on our website.
Relevant Employment and Education
John earned a B.A. and M.A. in Philosophy from the University of Washington. He has over 18 years of experience as a therapist, case manager, job coach, program supervisor, and program director in mental health services.