Aging and Baby Boomers
Part I and II
In this two part webinar series learn how to accommodate older employees and customers respectively. 
Presenter John Dineen takes a look at accommodations and how the ADA can be used to benefit employee, employer, and customer alike.
With your registration you have access to documents and videos for Part 1 and 2 of Aging & Baby Boomers.
Credits Available: 3 CRC
$18.7 for Part I & II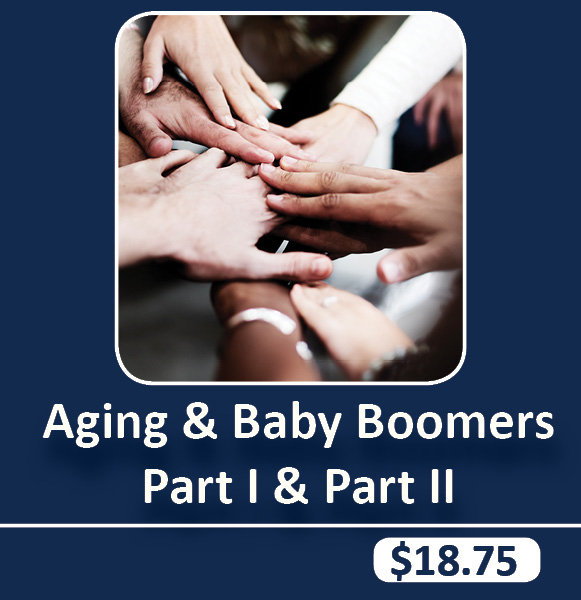 ---
Accessible Fairs
Join Presenter David Barton in this pre-recorded webinar. David discusses best practices and important considerations to make for planning and hosting an accessible festival, fair, or other outdoor event.  His discussion is based around, and draws knowledge from, the Americans with Disabilities Act, and how to make sure that everyone can attend an enjoyable, and accessible, fair.
$29.00