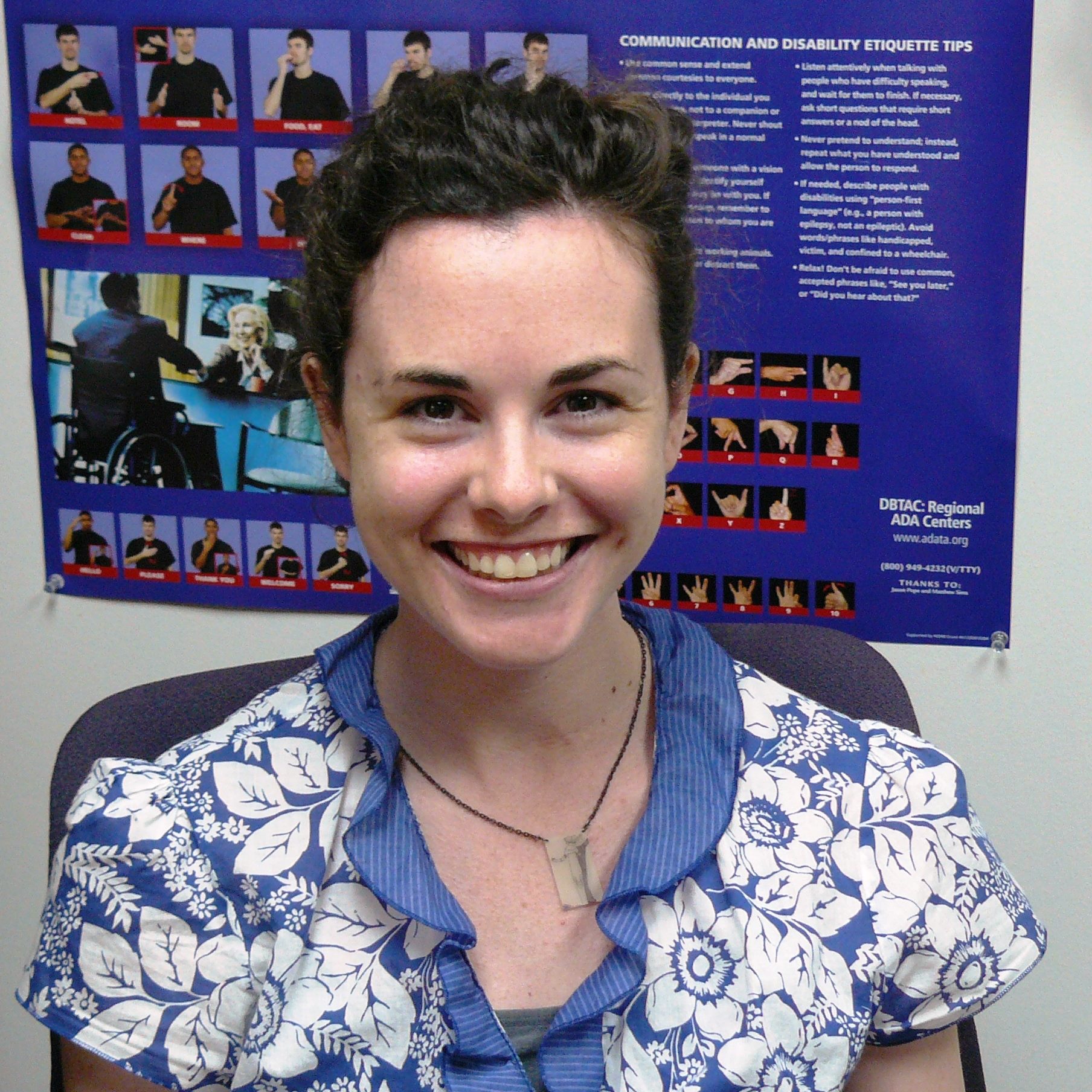 Training and Information Specialist
levym@uw.edu
(425) 774-2303
Areas of Expertise
Miranda joined Northwest ADA Center as an intern in July 2008 and became a permanent employee in January 2009. As a training and information specialist, Miranda provides answers to questions about service animals, employment and reasonable accommodation, accessible medical equipment, and disability language and etiquette, and presents trainings on similar topics.
Miranda manages the Northwest ADA Center's online education program (webinars) and is responsible for maintaining the Northwest ADA Center's Facebook page and Twitter account. She also designs marketing and educational materials for the center and manages the dissemination of these materials, maintains the Northwest ADA Center website and acts as the regional database coordinator. Miranda is heavily involved with a variety of ADA National Network committee and workgroup activities as well.
Relevant Experience and Education
Miranda has a Master's degree in Rehabilitation Counseling from Western Washington University, and is a Certified Rehabilitation Counselor (CRC). She interned as a rehabilitation counselor at the Division of Vocational Rehabilitation (DVR) in Lynnwood, Washington, and over the past 10 years Miranda has become increasingly involved with the disability community through volunteer projects with the Epilepsy Foundation Northwest.